By Lucas Jalong Bato
Wednesday, September 10th, 2008
,
MIRI:
The Sarawak National Party (SNAP)
believes it is not too late for the country to set the record straight and
celebrate Sept 16 — the actual day of Malaysia's formation
.
"This is not a question of agreeing with Pakatan Rakyat or anybody. But the national integrity and character of Malaysia, its leaders and the people are at stake.
"The five states under Pakatan Rakyat have bravely accepted the truth about Malaysia by publicly stepping in the right direction to
declare Sept 16 every year a public holiday," said SNAP president Edwin Dundang.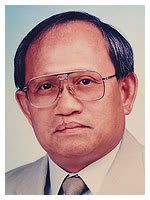 According to Edwin, Malaysians have been forced to celebrate the country's independence on Aug 31 and led to believe that Malaysia as a nation is 51 years old.
"This is a historic lie. We lie to our neighbours. We lie to the world. We will lie to our posterity if we don't accept the truth," said Edwin.
He said while the state government should work with the federal government, they should not accept the 'false date' for the celebration.
"For the last 45 years, particularly Sarawak and Sabah have been forced more or less to celebrate a false Malaysian independence, which did not exist 51 years ago.
"As a result of celebrating a national event and history which never existed, the two states have not been treated in accordance with their rights and privileges as enshrined in the Malaysian Federal Constitution and the Malaysian Agreement," said Edwin.
He added, "This false independence date has created or invited the wrong perception about the reality of Malaysia and subsequently the unsatisfactory treatment of partners and founding states by KL."
Edwin believed the federal government had a hidden agenda for forcing the celebration of Aug 31.
"As Malaysia was born on 16 September 1963 and not on 31 August of any year, KL has succeeded in not implementing the Malaysian Agreement to the full, giving the impression to within and outside the country, that Sarawak and Sabah joined Malaysia.
"As separate, independent states — Sarawak, Sabah and Malaya on 16 September come together to form a new country called Malaysia that is fully independent having its own sovereignty," said Edwin.
He said accepting the truth would help Malaysia develop as a united nation respected by the world.
"We must come out from being a nation of make-believe and start living in a world of reality and truth."