Opening address by Ybhg. En Edwin Dundang Bugak, President of Sarawak National Party (SNAP) on the occassion of the 16th. Triennial General Assembly held on the 16th. September 2007.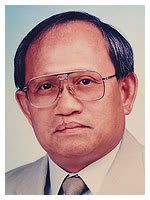 1. SALUTATIONS AND WELCOME
Selamat pagi dan selamat sajehtera saya ucapkan kepada fellow delegates, members, and observers who are here this morning, on the occassion of the Triennial General Assembly.
Ladies and Gentlemen,
It is my pleasure to welcome you to this 16th. Triennaial General Assembly (TGA). SNAP is a party of grassroots and you are the representatives delegates from many Divisions throughout Sarawak. I bid you welcome as partners and freedom fighters committed to the politics of multi-racialism for a democratic fair and just Malaysia, Sarawak in particular.
I believe we are all encouraged by each other's presence. Your loyalty and support strengthen us. Your presence and smiles inspire and unite us as a force that has important political role in democratic Malaysia. And I am very thankful for your attendance.
2. POLITICAL BETRAYER CONDEMNED, SHAMEFUL, UNPRINCIPLED
SNAP has no YB. Otherwise, today we can be very proud to have one, had he, YB of Engkilili, in the person of Dr. Johnical Rayong Nyipa, not chosen to be a BETRAYER of voters in Engkilili and SNAP, a party who sponsored him. Rayong sold the struggle and principles of SNAP to get elected because he dosen't know what struggles and principles are all about in the making of good leaders that have integrity and trust. For Rayong, politics is for personal survival and enhancement. Tempted by his self-interest he sold the voters of Engkilili and SNAP for wealth, position and non-harassment from his enenmies. All of us will die one day and your action will be recorded in history. Will your sons and daughters, and wives be proud of you? Ask yourself. What is your mission, the cause you are fighting for? True and sincere leader does not betray his supporters, colleagues and party.
3. TRUE LEADERS AND FREEDOM FIGHTERS
You people are the true leaders and freedom fighters. Despite the big personal sacrifices that you have made and will continue to make, despite of the many setbacks that the party have suffered and its future uncertain, despite of the most challenging and suppressive environment around us as the opposition; and despite of many other options available that continue to tempt you, you are still here today. How wonderful, I am very happy to have friends and colleagues like each and everyone of you. Let us today pool our minds and resources together to re-creat SNAP as a party that we all should be proud of again.
Please remember that when we believe in doing something good and worthy, though we may not be able to get it now, it does not mean that something is no longer good and worthy, and that we should abandon it. We should continue to do what is right and just and re-strategize until it is achieved either during our lifetime or in the future. SNAP as a party is not the end by itself. It is simply a political tool that must be made to work as required by a parliamentary democracy as provided for by the malaysian constitution and be relevant to the ever changing environments. As an opposition party we will discharge our role professionally and loyally to the King and Country. Thus today SNAP is not the same as it used to be years ago. It will have to be different tomorrow and must be made to be different in approach and methodology, in order to be different in a capacity. If this means working with other political parties we will do so sincerely as this has been our policy since independent. Sarawak and Malaysia are multi-ethnic. No single race can ever dream to take the reign of the government successfully without the active participation of the other races. So don't be in despair, stay united, work hard, be positive and be brave for changes. But I can assure you that whatever changes and big move we will make that will affect the philosophy of SNAP, you will be consulted.
4. TRIENNIAL GENERAL ASSEMBLY - IT'S SIGNIFICANCE
TGA must be held once in every three years. The lst time it was held was on 17th - 18th May, 2003. Besides fulfilling the party constitutional requirements the holding of this TGA will give us this opportunity:

To review and elect party leadership at the National Council and the CEC level;
To receieve feedback from the grassroot regarding growth and development of the party;
To receive views on how SNAP is to prepare for the forthcoming Parliamentary General Elections; and
Other important issues that may be brought up during this TGA.
Our gathering today, therefore, is more than to re-affirm our faith in SNAP and a show of our concern for its well being. Our gathering is to get our focus and commitment together for a vibrant SNAP; and I am thankful for your presence. Please maintain this spirit to serve the party, the people and the Nation. As delegates representing your respective Divisions, I urge that on your return you are to manage your Division and to prepare for the Parliamentary general Elections. We have to work even harder this time to achieve success that has so far eluded us. In 2003, we took over this party without any elected seat. We completely lost parliamentary election in 2004. But we should be proud to have won one seat during the last State Elections in 2006. And this strengthens our hope for a new SNAP.
5. POLITICAL STRUGGLES
SNAP is a multi-racial party but is Dayak based; and our political struggles is to ensure every Malaysia has a place in Malaysia as enshrined in the Malaysian Constitution. Thus our struggle is based on the Malaysian Constitution which among other things promotes democratic freedom including of religion, Rule of Law, Supremacy of Parliament. Islam is the official religion but Malaysia is not Negara Islam.
SNAP is also a party that fights for good and transparent government devoid of power abuse, corruption, nepotism and cronyism. Power abuses and corruption are rampant in Malaysia. The PM who pledged to rid Malaysia of corruption in 2003 has failed the people. SNAP is also committed to struggle for an equitable distribution of wealth among the signatories States to the Malaysian Agreement; and also among all citizens. Sarawak is rich but the people in majority remain poor. Where does the wealth go to? Sarawak no longer belongs to the people. It has become the 'preserve of a few powerful and wealthy. This cannot go on forever. Sarawak belongs to the people and has to be governed for the people according to what have been agreed in the Malaysia Constitution.
6. MALAYSIAN CONSTITUTION A BASIS FOR PARTNERSHIP AND NATIONAL UNITY
Malaysia is a partnership of many partners based on the social contract embodied in the Malaysian Federal Constitution, inter-Governmental Commission Report, and other related documents.
This social contract was agreed and signed by all partners as a basis to form a new nation - Malaysia. We want every Malaysian to remember that Sarawak and Sabah agreed only to sign when the late Tunku assured us of the inclusion of our special rights and priviliges including the protection of our NCR Lands.
Thus when we talk about national development, unity and stability, we must never forget that Malaaysian Constitution is the most important document in the formation of Malaysia. Malaysian Constitution was and is the basis of our solidarity and unity in the past, present and future. SNAP today wants to reaffirm our pledge to the upholding of the Malaysian Constitution as the basis of our struggle.
Without this document there is no Malaysia. Terms and conditions especially on State rights and privileges cannot be disputed but must be honoured by all signatory races until they have fulfilled the original purposes of closing the gap between the indigenous people of Sarawak and Sabah with Semenajung economically and socially, making them, along with other races, the master of their destiny, without the feelings of marginalization and deprivation. In Sarawak, among the Dayak community these feelings are prevalent, strong and sadly, impacting on the very foundation of national unity.
After 44 years of independence in Malaysia, where are we Dayaks in particular in regard to the implementation of social and economic activities within the ambit of Special Rights and Privileges, including the safeguarding to our NCR Land?
7. SAFEGUARDS TO OUR NCR LAND IGNORED
We must bear in mind that for the Dayaks the greatest concern about formingMalaysia then was the fear that we Dayaks would lose our NCR Lands.
Now, despite the safeguards, most of the NCR lands are gone, not taken and sold by outsiders as we would fear but by our own Sarawak people who abused their political power and positions.
Sarawak BN always claims that there are 1.5 million acres of NCR land in Sarawak. If the government is sincere, transparent and has no hidden agenda, we call on them where are these NCR lands are. We, also; today call on the government to have these lands perimeter surveyed without delay, by invoking the power provided by the Federal and State Constitutions.
As things now stand, the State BN Government has completely failed to honour and uphold the State Constitutions providing safeguards to NCR lands. There is no permanent safeguard to NCR land ownership but to have them surveyed accordingly.
We Dayaks must wake up and change this metality of NASIB PAK KADOH, which in Malay proverb means Menang Tiap kali Pilihanraya Tetapi NCR Tergadai.
8. EDUCATION AND LEARNING IN HIGHER INSTITUTIONS
Has Special Rights and Privileges in the field of education and learning in Higher Institution been used fully or even used at all to promote Dayak community that is educated, skillful and professional?
We know NEP has succeeded to produce for certain race many professionals - doctors, pilots, engineers and enable thousands of their children to further their studies locally and abroad to become professionals and change their identity spectrum. We are jealous but patiently waiting our rights for similar opportunities under the NEP to be accorded us. What we got all this while is NOT granted to us as our constitutional rights per se BUT on PILIH KASIH BASIS. This situation has to be corrected. We also want to enjoy our constitutional rights and have the assurance made by the late Tunku being fulfilled. Can the state government assure us that we have 2 PhDs graduates nunder NEP for every year of our independence during the last 44 years? Give us a lsit of 88 Dayak PhD holders under the NEP and we will shut up.
9. PARTICIPATION IN THE ECONOMY
Sometimes in November 2005, we were told through Malaysian papers that during Question and Answers session, the Parliament was told by YB Joseph Entulu that Economic Equity holding of the Dayaks was ZERO percent at that material time.
This is shocking, despite the fact that we had been 42 years independent in Malaysia, meaning we have missed NEP (1970 - 1990) and also have missed 15 years of DEB under WAWASAN 2020. When we have missed 35 years of NEP, we do not foresee getting substantial, economic equity holding something must have gone wrong with the Dayaks who form the biggest ethnic grouping in Sarawak and also provide about half of the 72 of the elected state legislators. The question is - why powers under Special Rights and Privileges not invoked and used to make Dayaks rich like what is done to other Bumis?
Sad to say, all that what NEP has done to the Dayaks in this economic field is to create in us as a KULI community in Malaysia. This certainly will not hold great promise for Malaysian Solidarity and Unity.
10. SERVING THE CIVIL SERVICE HALLMARK OF INDEPENDENCE
We Dayaks are Bumiputra jati of Sarawak together with other Bumis. Sarawak is a land of many ethnics but for the Dayaks, Sarawak is the only country we have. We say we are independent within Malaysia. We say we are the majority ethnic grouping in Sarawak. but we have been sidelined in serving the Civil Service in the State as what happens now. We will not take others rights if we are to shout here that SNAP urges fair allocation to all races based on the number that reflects the racial breakdown of Sarawak for the sake of National Unity. Again, why is it that special Rights and privileges are not invoked to ensure Dayaks a fair and just representation in the Civil Services?
11. SNAP FULLY SUBSCRIBES TO BN-TYPE GOVERNMENT
SNAP who led the first sarawak BN type government in 1963 pledges to uphold and defend BN concept of governing, which right now, we have been denied through the Politics of Development. However, as SNAP feels that State BN has marginalized the Dayaks and also the other rural Bumis, the State BN must be overhauled because it operates only to promote an Agenda that benefits a very small group of people. It certainly has different Agenda than UMNO-led BN in the rest of Malaysia. State BN has diverted in many ways from the original. It is obsessed with personal enrichment and economic plundering through power abuse and corruption. We must remember that the people of Sarawak signed the Malaysian Agreement only when UMNO through the late Tunku assured us about the benefits of Special Rights and Privileges and the protection to our NCR lands. Thus only UMNO who gave us this assurance will understand our sensitivity and expectations and should therefore come over to fulfill its promises to protect and develop the Bumiputera of Sarawak including the marginalized non-Bumis.
UMNO should not make itself be viewed as a foreign power, as it is now, when it governs Sarawak through proxy or an agent.
12. SPECIAL RIGHTS AND PRIVILEGES CONSISTENT TO SNAP POLITICAL STRUGGLE
I want to make it clear here that our call for the implementation of Special Rights and Privileges in Sarawak is on the basiis that SNAP political struggle is based on the existing framework of the Malaysian Constitution. Such a call is consistent with our struggle for multi-racial Malaysia that upholds Malaysian Constitution as the basis of Malaysian formation, unity and solidarity. These Special Rights and Privileges are constitutional guarantees agreed by all races forming Malaysian Federation to serve special purposes, and must not be disputed. The failure to full implement these special Rights and Privileges means renege and breach the Malaysian Constitutions which is the social contract that binds all signatory parties of the Malaysian Agreement. The implementation therefore does not make us supporting racialism but the failure may be interpreted as rejection of the social contract.
13. CONCLUSION
Ladies and gentlemen, I have made quite a lengthly speech. Thank you for your indulgence in giving me your attention. I believe I have made clear the way forward in re-starting our political struggles and in bringing up some issues and challenges which may help you all, in turn, to serve the party better.
However, before I sit down I would like to invite you all to stand and together observe a one minute in silence in remembrance of SNAP members who have departed, particularly:
En. Alex Lai - former Treasure General and Vice President


En. Jamblee bin Tanggoi - Vice president and member of Board of Trustees.
Let us stand in silence for one minute to pay respect to all members for their contribution, loyalty and sacrifices to SNAP and the country.
Thank you. May therefore we have a successful and meaningful TGA.
Thank you.